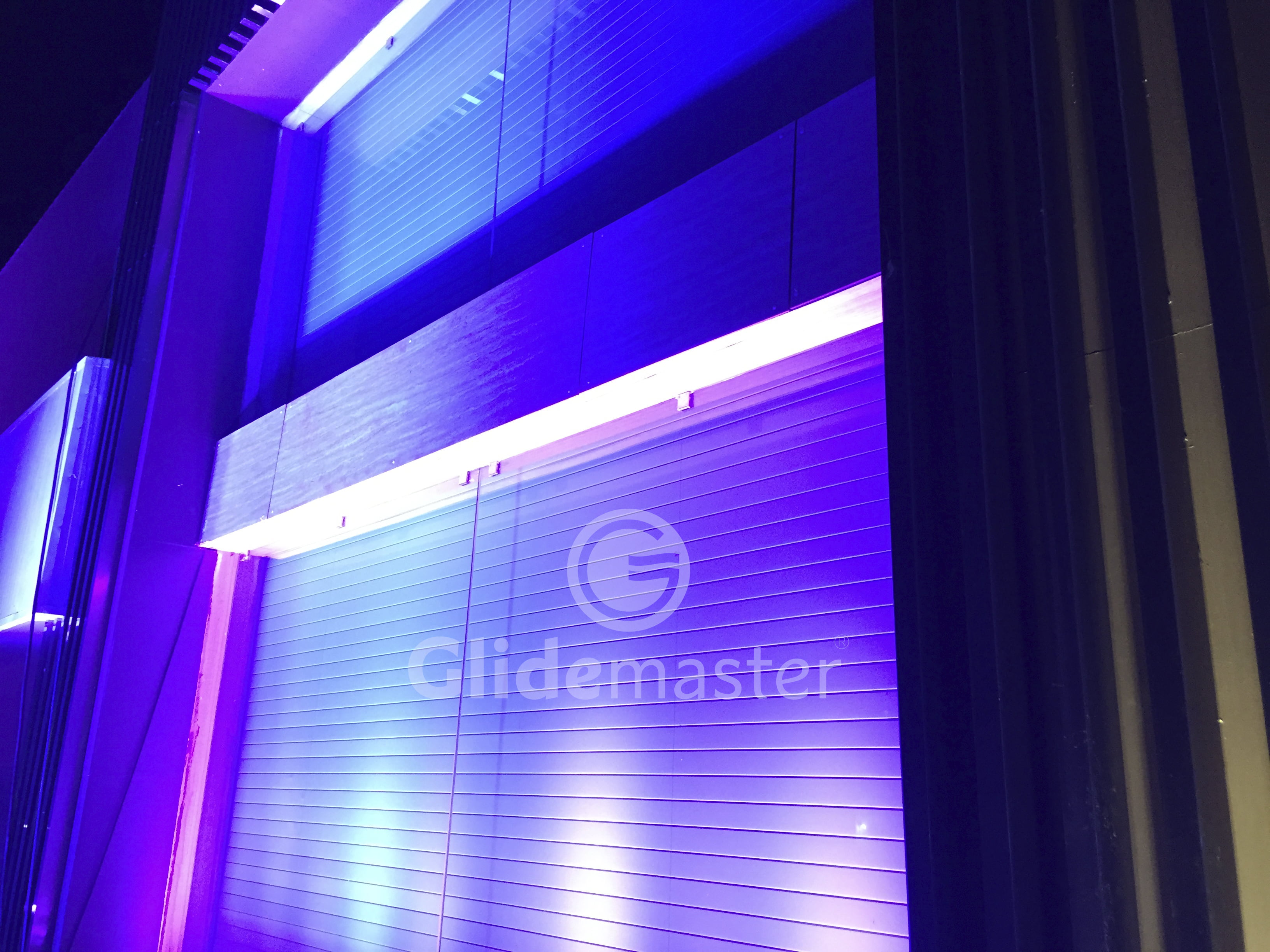 When it comes to protecting both business and residential properties against potential threats, ensuring appropriate fire safety measures is of the utmost significance. These precautions not only safeguard priceless property but, even more importantly, save lives. The fire-rated roller shutter, which was created specifically to serve as a reliable barrier against the spread of fire and smoke, is one of the essential elements of fire protection.
Fire-rated roller shutters come in various materials and designs to withstand extreme temperatures for a specified duration.  
Fire Ratings and Certification: An Overview
It's important to know about fire ratings and their connection to certification in order to fully understand how well fire-rated roller shutters protect your property. Roller shutters that have passed rigorous testing to become fire-rated are evaluated for a predetermined amount of time by organisations recognised by the industry. The shutters are often heated to extremely high levels during these tests in order to evaluate how well they work under strain. 
The results are divided into different ratings, each of which specifies the bare minimum time they can provide appropriate protection. You can make sure that your home is properly protected by installing certified fire-rated roller shutters and by being familiar with fire ratings.
Also Read: Different Types Of Rolling Shutters
Choosing the Best Fire-Rated Roller Shutter for Your Property
The type of structure, local regulations, and industry standards all play a role when selecting which fire-rated roller shutter is best for your property. When choosing a fire-rated roller shutter for your property, keep the following in mind:
Fire Resistance duration: Based on regional building regulations, fire safety regulations, and industry standards, determine the minimum required fire resistance duration for your building. Choose a fire-rated roller shutter that satisfies or surpasses this time limit.
Material: A variety of materials, including steel, aluminium, and specialised composites, can be used to make roller shutters that are fire-rated. Consider the benefits and qualities of each material, giving those that provide high degrees of fire, smoke, and heat resistance preference.
Operation: Fire-rated roller shutters are available in both manual and automatic operation options. Think about how the shutters will be used, taking into mind elements like comfort, upkeep, and simplicity of usage in an emergency.
Customization: To complement the appearance of your property, fire-rated roller shutters offer customization choices like view panels, pedestrian access points, and customised finishes. Select a design that successfully balances use and aesthetics.
Also Read: Which Automatic Roller Shutter Is Right For Your Shop Front
Types of Fire-Resistant Roller Shutters
There are several types of fire-resistant roller shutters on the market today, each created to meet particular safety requirements. Here are a few of the well-known types:
Rolling Steel Shutters: Property protection is excelled at by steel roller shutters, which are strong and intimidating barriers, particularly during bushfires. They defend against flying debris and effectively deflect radiant heat. These shutters provide increased security without compromising style. Beyond privacy, its sturdy design fosters confidence and guarantees that your retreat is safe from threats like bushfires.
Aluminium Roller Shutters: Due to their strength and adaptability, aluminium roller shutters are a preferred option for homeowners. These fire-resistant shutters offer benefits such as increased security and energy efficiency in addition to fire protection. They are made from premium aluminium, which can endure high temperatures and shield homes from radiant heat during fires. 
Their clean, contemporary aesthetic blends perfectly with many styles of architecture. They can be customised to fit your preferences because they come in a variety of colours and finishes. These shutters are also strong yet lightweight, making them simple to use and maintain. By blocking heat in the summer and retaining warmth in the winter, their insulating qualities help control indoor temperatures, saving a significant amount of money on energy.
Fireproof window shutters: Window fire shutters are specialised shutters made to protect windows from airborne debris and radiant heat during a fire. They improve your home's security and privacy, in addition to providing fire protection. These shutters are essential for protecting your home from potential fire-related risks.
S100 Fire-Resistant Roller Shutters: Superior fire protection is provided by S100 fire-resistant roller shutters, which are engineered to do so. They are a trustworthy option for protecting properties because they have been thoroughly tested and approved to withstand extreme temperatures and flames.
Inferno Fire-Rated Shutters: Shutters with the Inferno fire rating provide outstanding fire protection and are made to endure ferocious heat and flames. They are a solid option for places at high risk of catching fire.
FireSafe Bushfire-Rated Roller Shutters: Property in bushfire-prone areas can be safeguarded with FireSafeTM bushfire-rated roller shutters. For homes in places where there is a high risk of fire, they provide complete protection against radiant heat.
Features and Benefits of Fire-Resistant Roller Shutters
Protection from Radiant Heat and Flying Debris: Fire-resistant roller shutters are made to offer dependable protection against radiant heat and flying debris, especially in the event of a bushfire or other emergency fire. These shutters serve as a barrier, obstructing the passage of radiant heat and lowering the possibility that flammable substances inside may catch fire.
Enhanced Privacy: These shutters increase privacy by preventing snoopers from seeing into your house, in addition to providing fire safety.
Compliance with Stringent Standards: Roller shutters that can withstand fire are produced under tight industrial and security guidelines. This guarantees that they have gone through extensive testing and satisfy the requirements for fire resistance and protection.
Durability and Longevity: These shutters are made to withstand extreme weather and offer your property long-lasting protection. They are trustworthy and effective even after prolonged exposure to severe temperatures, thanks to their sturdy structure.
Also Read: Benefits Of Installing Automatic Shutters In Your Home
Conclusion: 
Together, these traits and advantages make fire-resistant roller shutters an advantageous addition to homes, offering significant defence against fire-related dangers while boosting privacy and general security.
Glidemaster Impex India is the sole Indian brand with fire-rated certification for screens from government-approved laboratories in India, while all other companies possess fire-rated motor certification exclusively. Our commitment is to guarantee the safety and security of your property. Our fire-rated rolling shutters are meticulously designed and rigorously tested to meet the highest industry standards. With a strong focus on craftsmanship and innovation, we consistently deliver products that offer not only fire resistance but also durability and reliability. When you choose Glidemaster, you can trust that you're investing in the best fire-rated rolling shutter manufacturer in South India. Feel free to reach out to us at 9847239777 for more information.
https://www.glidemasterindia.com/wp-content/uploads/2023/10/choosing-the-ideal-fire-rated-rolling-shutter-for-your-property-min.jpg
2448
3264
admin
/wp-content/uploads/2020/08/logo-new.png
admin
2023-10-06 12:43:16
2023-10-06 12:43:16
Choosing The Ideal Fire-Rated Rolling Shutter For Your Property