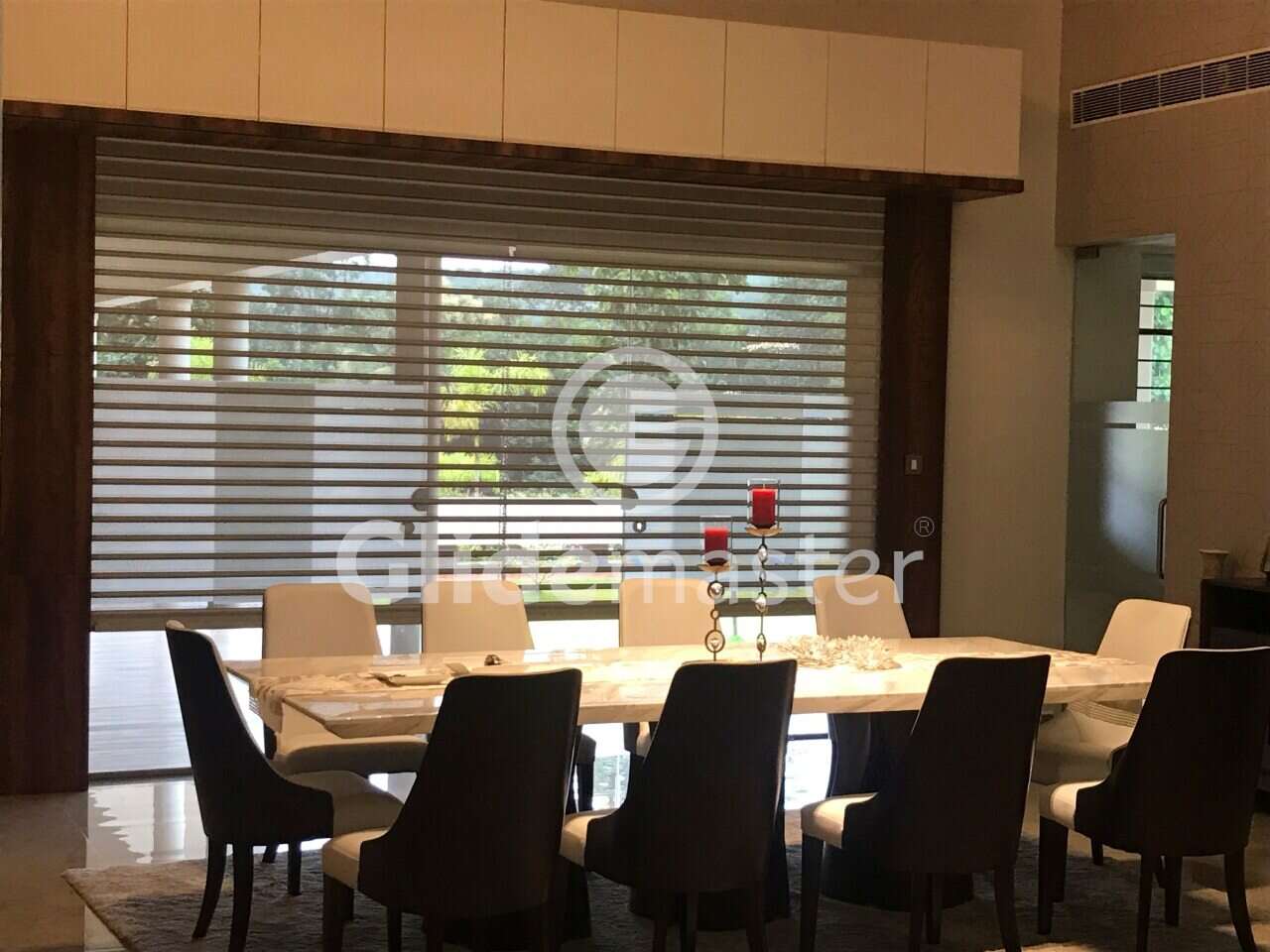 In the competitive world of cafes and restaurants, creating a captivating and inviting environment is essential to attract customers and ensure a memorable dining experience. While interior design, furniture, and decor all play important parts in setting the tone, the use of sliding shutters is an often neglected but effective aspect. 
Rolling shutters not only provide security and seclusion but also considerably improve the aesthetic appeal of your company. Maintaining a modern and trendy environment is essential to attracting customers. By installing rolling shutters, you can enhance the look of your cafe or restaurant. These not only improve the look of your venue but also add an additional degree of security. In this guide, we'll look at the significance of rolling shutters and how they can be properly integrated to improve the overall appearance of your cafe or restaurant. 
Advantages of Installing Rolling Shutters in Restaurants or Cafes:  
Rolling shutters were previously only found in shopping malls, factories, and other large-scale business premises. This has subsequently changed, with more companies installing these structures. If you own a café or restaurant, here are some helpful suggestions for using roller shutters. Profitability improvement is the main objective of any enterprise. By adding rolling shutters, you can expand the area that can be used, effortlessly fusing inside and outdoor areas. 
Rolling shutters have numerous benefits that can dramatically improve the appearance and functionality of your café or restaurant. Here's an easy overview of their key benefits:
Enhanced Security:
Rolling shutters, which are mainly meant for security, provide stronger protection than conventional windows. They are an excellent security solution because their efficiency has been demonstrated in commercial facilities and industries. They successfully protect your property because they are made of sturdy materials.
Weather Defense: 
The unpredictable nature of the environment and potential natural disasters are a worry, whether or not you live in a place that has frequent extreme weather. Rolling shutters act as the first line of defence against severe weather. They serve as a barrier that protects windows from damaging winds, storms, rain, and hail. Rolling shutters help maintain the integrity of windows, doors, and outdoor seating areas, unlike fragile windows. Customers, employees, and property are at risk when windows break due to wind pressure. Rolling shutters guarantee the security of your customers, employees, and property.
Also Read: Top 10 Reasons To Install Automatic Rolling Shutters
Fire Protection: 
Fire rated rolling shutters are built with fire-resistant qualities, reducing the spread of fires and contributing to overall safety.
Ease of Use: 
Most rolling shutters are electronically driven, allowing for seamless opening and closing at the stroke of a button.
Insulating Properties:
Rolling shutters help regulate temperature by keeping a room warm in the winter and cool in the summer. This consistency in comfort makes clients want to stay and come back more frequently, which is good for your business. In addition, you'll save money on energy costs all year, which will be good for both your wallet and the environment.
Natural Light Control: 
Natural light cannot be compromised by rolling shutters. If the number of apertures in your space is restricted, choose translucent polycarbonate shutters. Rolling shutters can provide shade and foster a more tranquil atmosphere in places that receive too much sunlight.
Versatile Design: 
Rolling shutters in the modern day are not clunky or ugly. They currently come in a range of styles and materials, such as polycarbonate or aluminium, and offer both aesthetic appeal and technical advantages. You can make these choices with the help of a skilled professional rolling shutter manufacturer. These shutters are made to be aesthetically beautiful and come in a variety of colours and types that match your brand and draw in prospective customers. This seamless fusion of protection, practicality, and beauty raises the curb appeal of your home.
Privacy Screens: 
Shutters are a practical choice for adding privacy to specific areas, such as patios, decks, and balconies. In addition to improving performance, they also improve aesthetics with a range of shutter colours and patterns that add to a chic outdoor environment.
Decoration: 
Shutters play a decorative role in spaces, contributing to their artistic appeal. With a wide range of hues, patterns, and designs, they can be utilised to improve the overall appearance and feel of a space, resulting in a particular ambience.
Room Dividers: 
Shutters are a perfect option for dividing open rooms as a room divider. They provide flexibility by enabling rooms to be divided when necessary and opened up when desired, whether in homes or offices.
Enclosure for Outdoor Kitchens: 
Rolling shutters are used to enclose outdoor kitchens, providing shelter from a variety of weather conditions. This flexible solution offers a comfortable setting that can be modified to fit various weather conditions and is equally appropriate for outdoor cafes and restaurants as well as domestic kitchens.   
Retail Spaces: 
Rolling Shutters provide safe, adaptable storefront options for businesses that sell goods. They serve as a reliable security barrier, protecting goods and locations while maintaining aesthetic appeal. This dual function provides security from potential theft and damage.
Advertising Platform: 
Rolling shutters present an expansive canvas for advertising purposes. This enormous surface can act as a sizable billboard for the promotion of ideas, causes, or products. Utilising shutters for advertising, whether for individuals or companies, maximises exposure and interaction.
Also Read: Which Automatic Roller Shutter Is Right For Your Shop Front
Rust and Scratch Resistance:
Rolling shutters frequently include protective coatings that keep them resistant to rust and damage. Repainting them as needed can extend their life.
Professional Aesthetic:
Rolling shutter doors provide your company with a professional and attractive appearance, boosting consumer trust and confidence.
Customization:
With an array of colour options through powder coating, roller shutters can be customised to match your cafe's or restaurant's branding while gaining added durability.
Also Read: Advantages Of Automatic Rolling Shutters
Conclusion:
Buying rolling shutters is a smart move for people just starting out in the café and restaurant business. These shutters contribute to client comfort in addition to providing security, directly increasing revenue. Glidemaster Impex India  is a trusted name in the field. We Supply our products all over South India. We have established standards for the industry thanks to our breadth of knowledge, unwavering dedication to providing superior customer service, and track record of delivering high-calibre products. Consumers favour us because of our professionalism and customer-focused attitude. To learn more about our shutter, call us at 9847239777 
In addition to being aesthetically pleasing, the wide selection of innovative, high-quality items we provide also meets efficiency and security requirements. Our achievement in providing exact solutions that are tailored to the specific needs of our customers is attested to by our practically perfect customer satisfaction statistics.
https://www.glidemasterindia.com/wp-content/uploads/2023/09/how-to-enhance-the-look-of-cafe-1-1.jpg
960
1280
admin
/wp-content/uploads/2020/08/logo-new.png
admin
2023-09-18 05:12:21
2023-09-18 05:12:21
Enhancing Cafe/Restaurant Look with Rolling Shutters