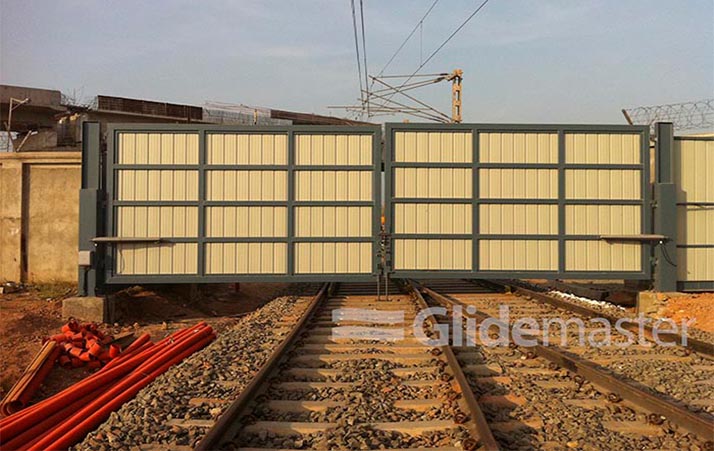 An automated gate system is one of the best investments that you can make for your home. Some of the important benefits of automatic gates in Kerala include increased property value and security. If you are thinking about installing such a system, understanding how you can select an automated gate system for your home is very important. Before choosing an automatic or motorised swinging gate for your home, there are various aspects you need to consider. Here in this article, we have curated the best pointers regarding choosing the best swinging gates for your home. 
If you are searching for an automatic gate manufacturer in Kerala, look no further than Glidemaster Impex India. We offer a wide range of automatic gates, contact us at 9847239777
Ways to select the best automatic swinging gates
Automatic gates are a valuable addition to your home or office. They provide you with peace of mind in the knowledge that your property is secure and safe. Your property value can considerably increase with the addition of automatic gates. Below are some of the matters to consider when choosing automated gated systems, such as swinging gates, for your home.
Also read: Reasons Why Automatic Gates Are Better Than Manual Gates
1. Usage of gates
One of the first and foremost matters to consider is how your gates will be used and how often access is needed. Take, for example, domestic properties that require exit and entry only on a few occasions in a day. During the week, usually fewer times of access are required. Considering the amount of access that is required, the style and motor of the access system require changes. If it is a commercial property where access needs to be gained or that requires higher levels of access when no one is present at the property, it would require a different set of requirements. So when you choose an automated system for your home or office, make sure all such aspects are thoroughly considered and factored in. Yet another aspect to look into is how people will need access, which will be discussed in later sections. The choice of access control for the system can be greatly affected by the number of people requiring frequent entry.
2. Space available
Where the gates are installed, especially in cases in which there is limited space, many solutions can be thought about with the help of automated gate systems. One of the important things to keep in mind is that gates must be able to open freely without any hassles such as parking areas, walls, trees, and steps. The following types of automated gated systems can be used in this regard.
Swing Gate – To move freely, swing gates need an arc equal to the width of the gate and this is a traditional style of an automated gate.

Bi-Fold – In the case of bi-fold gates, they fold half in the middle. In comparison to the swing gate, they use half the space.

Sliding gates – They require only space on either side and not in the front of the gates. It should be noted that the area sliding into the gates must be longer compared to the gates themselves. The various types of sliding gates include bi-parting, telescopic and round-corner sliders.
Also read: Things You Must Consider When Buying Automatic Gates
3. Material and Design
In terms of variety to choose from, automated gate systems such as swinging gates have a vast range of options in terms of material combinations, style, and colour. When choosing a suitable type of swinging gate system, make sure you look at the overall style of your property, the width of the street, and the overall design of the gate system. Choose the best type of design that will complement your home. According to your taste and preference, choose the material that best suits your needs. It is to be noted that the type of maintenance required differs from material to material. For example, iron, steel, and wood gates offer a certain grade of prestige and luxury, but they are susceptible to slow degradation over time. Materials like aluminum, which are naturally corrosion resistant, require much less maintenance compared to the materials mentioned prior. The longevity of aluminum gates can be further increased by applying a special finish to the aluminium gates.
4. Installation and maintenance of gates
You can end up shelling out a great deal of money if the automated gated systems are poorly installed. To ensure that your gates are perfectly fitted and that proper maintenance is provided, it is essential to hire a professional installer.
5. Needs of users
It is very important to consider the needs of the potential users when deciding who will be using the automated gate system. By using a variety of methods, such as card readers, remote controls, and keypads, automated gate systems like swinging gates can be controlled. Choosing a gate that can be opened and closed manually in the case of emergencies or power outages would be the best when you have pets or children. Also, consider the usage frequency when choosing an automatic gate.
Automatic gates can also improve the overall appearance of a property because they are available in a variety of materials and styles to match the current architecture. One of the primary benefits of automatic gates is that they provide a significant level of security since their operation can be configured to permit only approved people to enter. Glidemaster provides the highest quality automatic gates, which can also be customized according to your needs. Contact us if you want to install automatic gates at your home and make them more appealing.
https://www.glidemasterindia.com/wp-content/uploads/2023/04/automatic-swinging-gates-in-kerala.jpg
451
714
admin
/wp-content/uploads/2020/08/logo-new.png
admin
2023-04-24 10:30:47
2023-04-24 10:30:47
Ways To Select Best Automatic Swinging Gates For Your Home