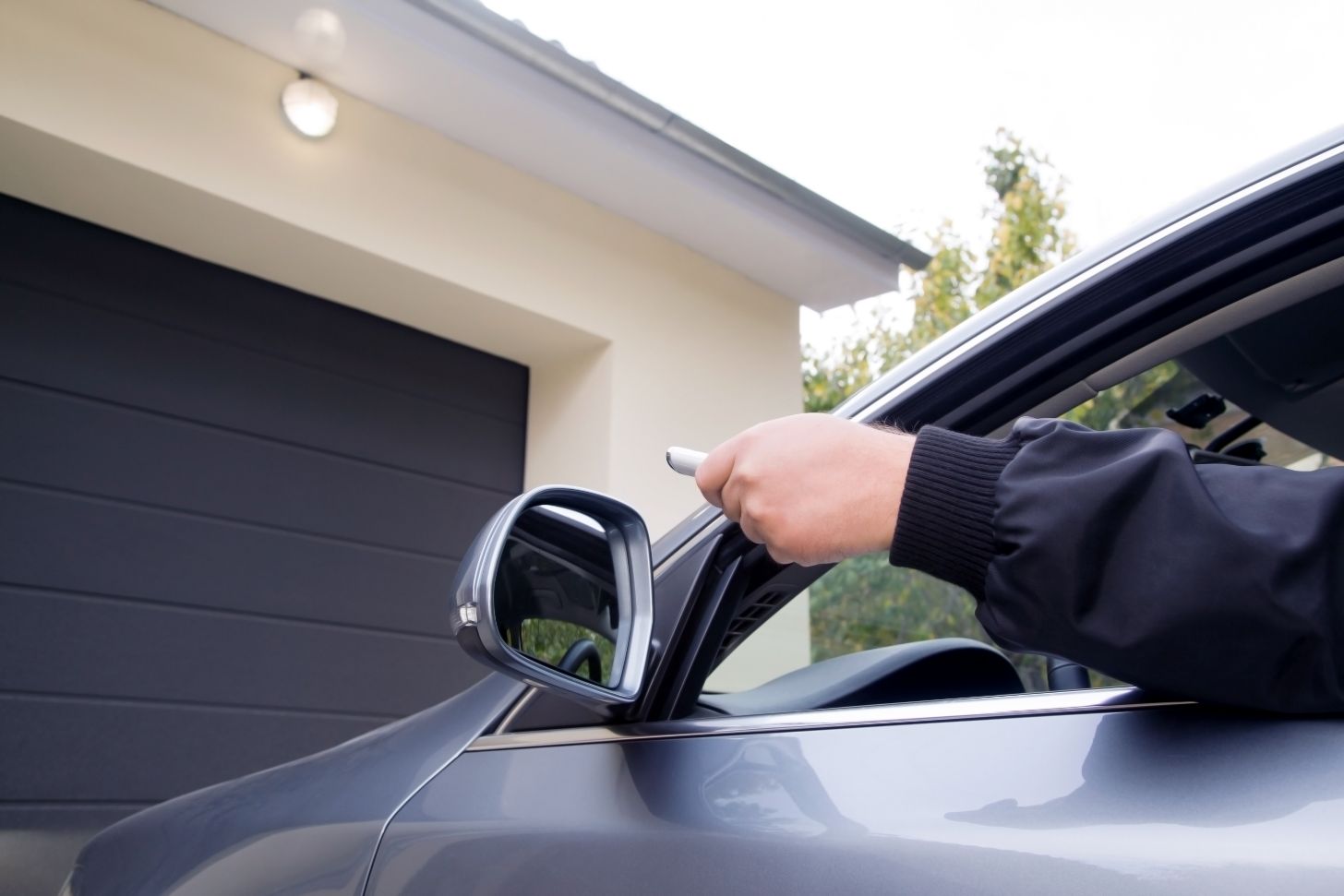 Whether you are constructing a new home or already own a dwelling, the best advice an architect, builder or home designer can give you is to install an automatic garage door for your home. Don't look at an automatic garage door as a luxury item, for it is not one. And don't think of it as a waste of money, for as it turns out, it is actually a wise investment.
Homeowners install automatic garage doors rather than sticking with the old-fashioned manually operated shutters or doors. If you use your garage regularly, you must fit an efficient entry system that assures your family and possessions' safety. An automatic garage door does just that, and so it fits the bill.
You don't have to take our word for it; how about we prove why automatic garage doors are a better alternative to old-fashioned garage doors! We list out the top reasons why homeowners choose to go with automatic garage doors to demonstrate the benefits that we are talking about. That should give you a fair chance to make an informed choice on whether the automatic version is worth all the 'hype' that we have created. So, here goes—
Added Security
Automatic garage doors are more secure than their conventional counterparts. The sophisticated system automatically deadbolts the garage door each time you shut it, thus keeping your family and valuable safe from intruders. There is no scope of 'forgetting' to bolt or lock the door; the system does it for you.
Additionally, a smartphone control kit that works through an app allows you to operate the garage remotely and check its status from any part of the globe. You can set the app to send you notifications whenever activity occurs, so you are intimated whenever the door is opened and shut. It is a safe way to keep a check on your home when you are away. Intruders cannot break into the house through the garage.
Some models come with rolling codes, which is a feature that allows you access to your garage via a remote. An added advantage is that it can be disabled. And when it is disabled, the garage can only be opened from the inside. With this intelligent feature in place, you won't have any break-ins.
It is so convenient
Convenience is its most significant advantage. With an automatic garage door, you do not have to step out of the car to open the garage door. You can operate the door with a remote control. Imagine not having to leave the comfort of your vehicle just to be able to park it. No getting out of the car in a heavy downpour or the blazing sun. Just a click of the remote button and voila, the garage door opens for you to drive in. The feature also saves you time.
Absolutely safe
Safety can be an issue with standard garage doors. You cannot prevent accidents with them—the door can slam in heavy winds and injure you, your family, your pets or your vehicle. The roller shutters can also crash unexpectedly if the mechanism fails or if the shutters aren't installed properly. This scenario is avoidable with the automatic variants, and you can be sure that the doors will cause no damage or injury.
Automatic doors are also ideal for people with certain health conditions, where they aren't allowed unnecessary strain. The automatic operation ensures the garage door does what it is meant to do. Young children are also safer around these doors; there is not even a remote chance of their little fingers getting caught between the rollers.
Energy-efficient operation
The advanced technology used in their operation makes these doors energy-efficient. The doors do not require too much power to open and shut. Further, they are eco-friendly, allowing less cold, air-conditioned air to escape during the warmer months and keeping the heat entrapped during the colder months.
Light Up automatically
Most automatic garage doors boast of another added feature. They come integrated with built-in lights. A well-lit garage is a requisite, especially if you also use it for other purposes than just parking your vehicle. Standard garages doors do not offer this feature. With them, separate light fixtures and bulbs need to be installed to illuminate the garage.
Low-maintenance
Automatic garage doors are relatively low maintenance when compared to traditional doors. They continue to function efficiently, provided the operating guidelines in the handbook are followed. Most automatic garage door manufacturers offer annual maintenance contracts. Their technicians service the doors regularly, so they continue to work smoothly without a hitch.
To conclude, you may never have looked at a garage door as having an in-built security element, but with an automatic garage door, you can. It is a great feature to add to your home's security system. It is a practical solution—it functions effortlessly, is convenient, easy to operate, hi-tech, secure and does away with the unnecessary stress that comes with the regular garage doors.
https://www.glidemasterindia.com/wp-content/uploads/2021/03/automatic-garage-door.jpg
971
1456
admin
/wp-content/uploads/2020/08/logo-new.png
admin
2021-03-26 11:36:27
2021-03-26 11:36:27
Reasons Why You Should Buy an Automatic Garage Door for Your Home