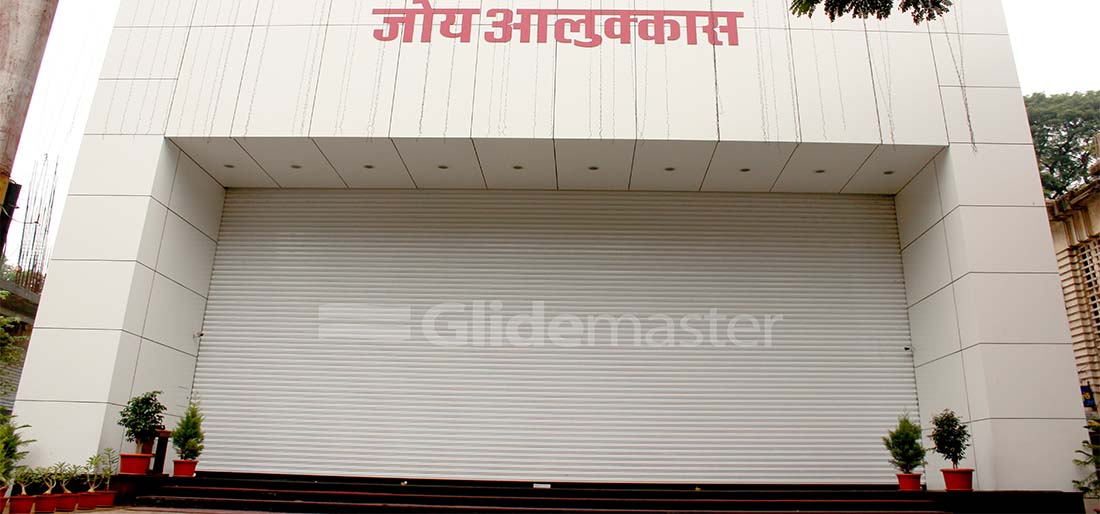 Automatic shutters are now a well-liked and useful alternative for both residential and commercial settings, offering simplicity of use and greater security. Any type of security system, like roller shutters, is crucial to the sustainability of a business. They are the best asset for your business because of their long-term needs. They are an essential component of your company. They can also be thought of as any building's appealing exterior. Although they are all as reliable as they come, Automatic rolling shutters occasionally experience issues. As time goes on, they frequently develop issues and require maintenance. 
Also read: Top 10 Reasons To Install Automatic Rolling Shutters
Automatic shutters can malfunction for a number of different reasons. Learn how to troubleshoot common issues. It's critical to be aware of how to respond to issues in order to either solve them or, at the very least, keep them from getting worse. While serious problems typically require professional assistance, there are certain common difficulties that you could potentially be able to resolve on your own. 
Some of the most typical roller shutter issues, how to troubleshoot common issues with automatic shutters, are listed below.
Shutters Get Stuck
Rolling shutters frequently get trapped, which is a common issue. In other words, it is difficult to open or close them. If this occurs, your shutter is having a serious problem when you require immediate access to your outdoor property. The shutter could become trapped for a variety of reasons. The power supply should be turned on as the initial step in troubleshooting this issue. Check to see if there are any nearby lights, then turn them off and back on. Try the following additional options if the shutter does not move despite using these steps:
If your shutter has an obstacle between the two sides, cleaning and lubricating all its parts with liquid solvent will help ensure a smooth action. 

If this doesn't work as well, you might have a faulty item that has to be properly replaced.
Shutters Only Shutting Halfway
Automatic rolling shutters work using proximity sensors, which can become filthy or uneven over time, causing them to only close partially. If the problem has been resolved, check your sensors again to make sure they are aligned, free of debris, and structurally sound. If not, give them a good cleaning and see if that takes care of the problem.
Faults With The Shutters Sensor
The sensor may be malfunctioning if you've experienced issues with shutters that open but do not close. It frequently has to do with how the rubber strip that runs down the bottom of the shutter is degrading. It might stiffen as it ages and degrades. Replace or repair the rubber strip if necessary. Battery replacements can sometimes resolve sensor problems.
Also Read: Key Advantages Of Using Rolling Shutters For Industries
Overheating Problems
There are a number of potential problems that could arise if your electric roller shutters aren't operating properly but your power source is on. For instance, if the roller shutter is used frequently in a short period of time, the motor may have overheated. Therefore, the remedy to this issue is to let your roller shutter rest and cool down for a bit. After some time has passed, you can attempt again with success. Therefore, continued use can cause the shutters to heat up over time, which could lead to a malfunction. However, if you believe that this may be the cause of your roller shutter issues, you must understand how they function and take the necessary precautions to guarantee their longevity.
Damaged Slats
Automatic shutter owners frequently deal with broken or damaged slats. Negligent handling practices, such as slamming the shutter, might harm the shutter slats. You must replace the damaged slat as quickly as you can, even though your shutter may still be functional, to prevent future damage and increased repair costs. Your door might not be able to shut all the way if your roller shutters have dents and dings. For Automatic shutter troubleshooting and repair, it is strongly advised to get in touch with a shutter specialist. This will reduce the possibility of your door suffering additional damage.
Code Clashing
The coding that automates your system can conflict with your neighbour's if they have installed roller shutters. When this occurs, you need to call a reputable roller shutter repair service center for assistance.
Problems With Emergency Release Chain
There will be an emergency release chain on every roller shutter, whether it is manual or Automatic. To make sure the chain will function in the case of a power outage or emergency, it is crucial to test it frequently. See if the roller shutter begins to raise by releasing the motor's brake and beginning to pull the chain. If it doesn't, it may be wise to get expert assistance to examine and diagnose the issue. 
Dents, Dings, And Cracks
The fact that your roller shutters are so strong and can withstand a lot of pressure if necessary also means that they can develop some scratches, dings, or even breaks over time. Minor scratches or dings should not be a problem; they only occur periodically. However, you should seek expert roller shutter repair services if your roller shutter exhibits significant cracks or dents. 
Also Read: Advantages Of Automatic Rolling Shutters
Conclusion
It is advised that you routinely get your automatic shutters inspected and maintained. You'll be able to identify issues early on and address them as a result. If an issue is discovered that requires repair, be sure to get any complicated repairs made by trained experts.
At Glidemaster Impex India, we take pride in being a leading automatic shutter manufacturer in Kerala. With our extensive experience and expertise in the industry, we offer a diverse range of high-quality products to cater to our customers' needs.  We prioritize excellence in craftsmanship, durability, and functionality. Our shutters are designed to provide optimal security, convenience, and ease of use. We know that each consumer has particular requirements. Hence, we provide customization so customers can customize the product according to their needs.
If you are looking for automatic shutter manufacturing in South India, then Glidemaster Impex India is a well-known shutter manufacturing company in South India. You can contact us at 9847239777 or Reach us at
https://www.glidemasterindia.com/wp-content/uploads/2023/08/how-to-troubleshoot-automatic-shutter-issues.jpg
514
1100
admin
/wp-content/uploads/2020/08/logo-new.png
admin
2023-08-16 09:16:27
2023-08-18 05:48:55
How To Troubleshoot Issues With Automatic Shutters