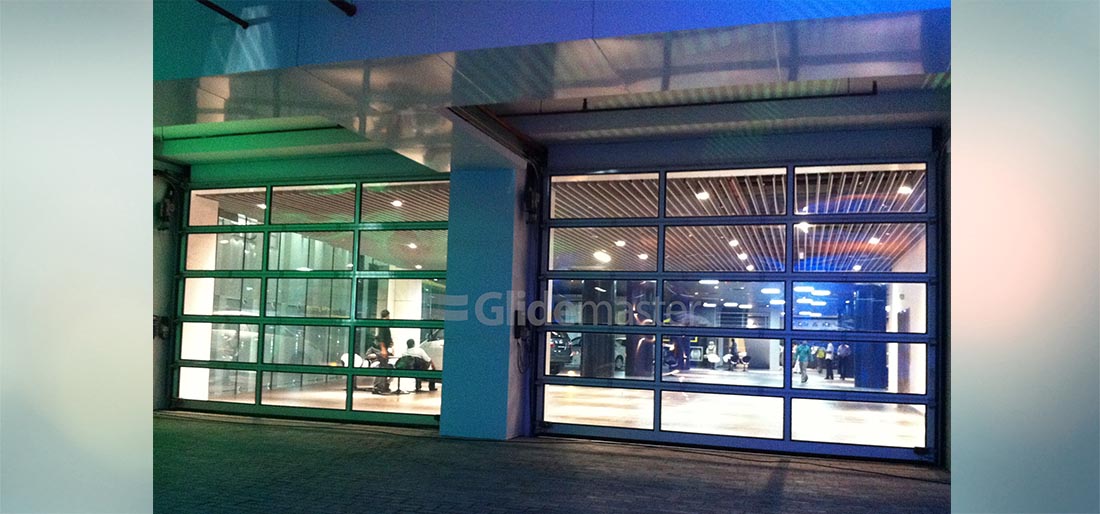 Sectional doors are increasingly finding their ways in residential, commercial and industrial properties everywhere across the globe. They open and close vertically and don't require much space like traditional doors to open and allow the passage. Because of this characteristic, sectional doors are becoming increasingly popular with people who have limited space and are looking for garage doors, warehouse doors, outhouse doors and other such doors..
As the sectional doors open and close vertically, they make it easier for a car to be parked near them. This means that people with shorter driveways and smaller garages can also park their cars inside. Another perk offered by a sectional door is that it offers extra space inside a garage or a warehouse, unlike the traditional doors.
Further, the sectional doors are better and way stronger, as they are less prone to breaking. If they are made from robust materials such as galvanized steel did turn out exceptionally strong and can last for decades.
If you are also planning to get a sectional door and are still confused about its utility and strength then read the following post that outlines the various benefits of a sectional door and make an informed purchase decision.
Benefits of an Automated sectional door
No manual operation required
Apart from offering the benefits mentioned above, a sectional door can also be automated for an even better and more streamlined operation. An automated sectional door does not require manual handling for opening and closing. All you have to do is press a button or send a signal from your device to open or close them. This means that you don't have to leave your house or your vehicle just to open a door. Also, you do not require any other person to open the door while you are trying to park your car or drive your truck out of the warehouse.
Integrated with WiFi and smart devices
These days many people have smart appliances in their homes that can be connected to each other and to the mobile phone via WiFi. This is called IoT or the internet of things that make it extremely easy to use and operate the appliances via your mobile phones. You can also find automated sectional doors that can be connected to your device to enjoy seamless operation and effortless usage of sectional doors.
In-built features
Many sectional doors come with different in-built features such as in-built lightning and camera slots for CCTV surveillance. This means that you can enjoy multiple services via a single door. Such smart sectional doors also allow you to keep a watch on your property and assets without having to actually come in contact with any type of risks.
Enhanced Security
You can integrate the automated sectional doors with openers that have rolling codes. This means that every time a remote button is pressed to open or close a sectional door the password changes and only you have access to it. Another amazing feature offered by such openers is the vacation mode via which you can disable the remote control to your garage door. This means that your door can be opened only from inside and burglars won't be able to enter your property in your absence.
More Safety
The automated sectional doors come with proper mechanisms to avoid getting your hands stuck in them or with coverings to minimize the damage in such situations. Hence, they are safer than traditional doors.
Some other benefits of using automated sectional doors:
Automatic closing doors are perfect for people that live alone and have late-night shifts etc.
The automatic sectional doors do not need a lot of power and are highly cost-effective to use.
The automated sectional doors offer a number of features and services for more convenience, such as control via smartphone apps, alarms and CCTV surveillance.
They are easy to maintain and don't require too much money for maintenance and repairing is rarely needed.
They are available in various designs and in various materials. So, you have a wide range of options to choose from and you can also opt for a door that suits your budget easily.
So, all in all, the automated sectional doors are the best type of doors that you can ever have, be it a commercial property or residential property. We hope this post helps all our readers in finalizing their purchase and motivates them to buy a sectional door for themselves.
https://www.glidemasterindia.com/wp-content/uploads/2020/08/GlassSection9.jpg
514
1100
admin
/wp-content/uploads/2020/08/logo-new.png
admin
2021-02-17 05:23:14
2021-02-17 05:23:14
Benefits of Automatic Sectional Door