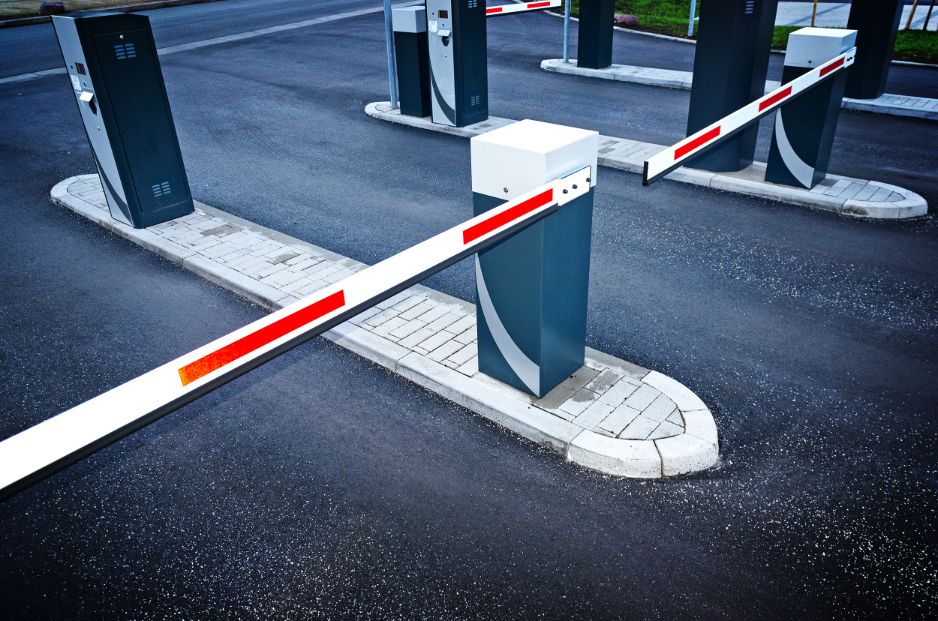 Boom barriers have become a necessity with the rapidly changing scenario. It enables controlling and regulating both vehicle and human traffic without physical intervention. Although COVID-19 pandemic has amplified the requirement, the need for a boom barrier will exist even after the invention of a vaccine for the disease. It will be of great assistance to the security and regulatory body of organizations for handling the heavy influx of visitors effectively.
The excellent operability and maintainability of the equipment have been the fundamental aspect that made entities, including commercial, industrial and residential enclaves, opt for boom barriers. It has eliminated the requirement for a large number of employees to restrain people and vehicles. We will be looking into the benefits of boom barriers in this article. You can go through the article to ascertain whether to install one at your organization or not.
All of this is possible even without posing any danger of a threat to the operator. The operator can sit in a cabin (cabin can be as secure and as open as you want), and simply press a button to send an open or close command. So, all in all, the boom barriers are a perfect way to ensure automatic control for authorized movement across any passage.
In the following sections, we are going to discuss the various benefits of automatic boom barriers. So, if you are planning to install some boom barriers across places of significance, you can read this post and find all the reasons to do so without any doubt.
Major Benefits of Automatic Boom Barriers
Minimal Human Intervention
After installation, the boom barriers require only minimal human intervention and can be operated from anywhere via buttons. So, even if you are installing a boom barrier on your private property and don't want to have a person monitoring it 24X7, you can manage it on your own as well. The control buttons can be installed inside your home as well. You can also control the access via smart digital hardware, such as fingerprint scanner, palm scanner, and retina scanner, etc. So, minimal human effort is required for operating a boom barrier.
As safe and secure as you want them to be
The boom barriers can be as safe and as secure as you want them to be. You can choose a material depending on the purpose of installation and you can also integrate them with state of the art digital security systems to increase their security standards. The boom barriers are tough to be passed or broken without opening and can be effective against intrusion via vehicles.
Authorized Access
No matter what is the type of place or establishment you have and wish to protect against unauthorized access, the boom barriers are effective. You can also install the CCTV cameras and make the entire system even more secure. Such a setup is perfect for a warehouse, a hospital, a company parking lot, any commercial place and even the large properties that are spread over vast areas. You can also have a log system where the exit and entries are diligently recorded and reported for maintaining the authorized passage of vehicles.
Durable and value for money
The boom barriers are highly durable and are made to last. However, this doesn't make them unaffordable. They come in various materials, styles and can be coupled with the existing authorization system easily. So, all in all, for any establishment, the boom barriers are affordable and reliable.
Minimal Space Requirements
The boom barriers require only a small space for installation and are highly effective for the authorization of all kinds of vehicles. They are installed such that vehicles of all types and all sizes have to pass through them which make them a one-for-all solution.
Controlling the traffic flow
There are many organizations where a large number of cars and vehicles come and go daily. Space limitations can lead to jams and other such commotion. However, boom barriers can easily manage such situations by effectively controlling traffic flow. So, it becomes easy to manage the vehicular footfall and keep the passages free from confusion.
Power failures don't impede the operations
In case the boom barriers are powered by an electricity line that is vulnerable to cuts or in case of power failures, the boom barriers can be manually opened. Hence, they allow you to keep the passage operations intact even in case of power failures.
So, all in all, these are the major benefits of automatic boom barriers. No matter which place they are installed at and no matter what purpose they are installed with. We hope this discussion proves helpful to all our readers and they can now make the final decision for boom barrier installation in an informed manner.
https://www.glidemasterindia.com/wp-content/uploads/2020/11/automatic-boom-barriers.jpg
621
938
admin
/wp-content/uploads/2020/08/logo-new.png
admin
2020-11-20 10:09:21
2020-11-20 10:09:21
Key Benefits of Automatic Boom Barriers