Benefits of Installing Automatic Shutters in Your Home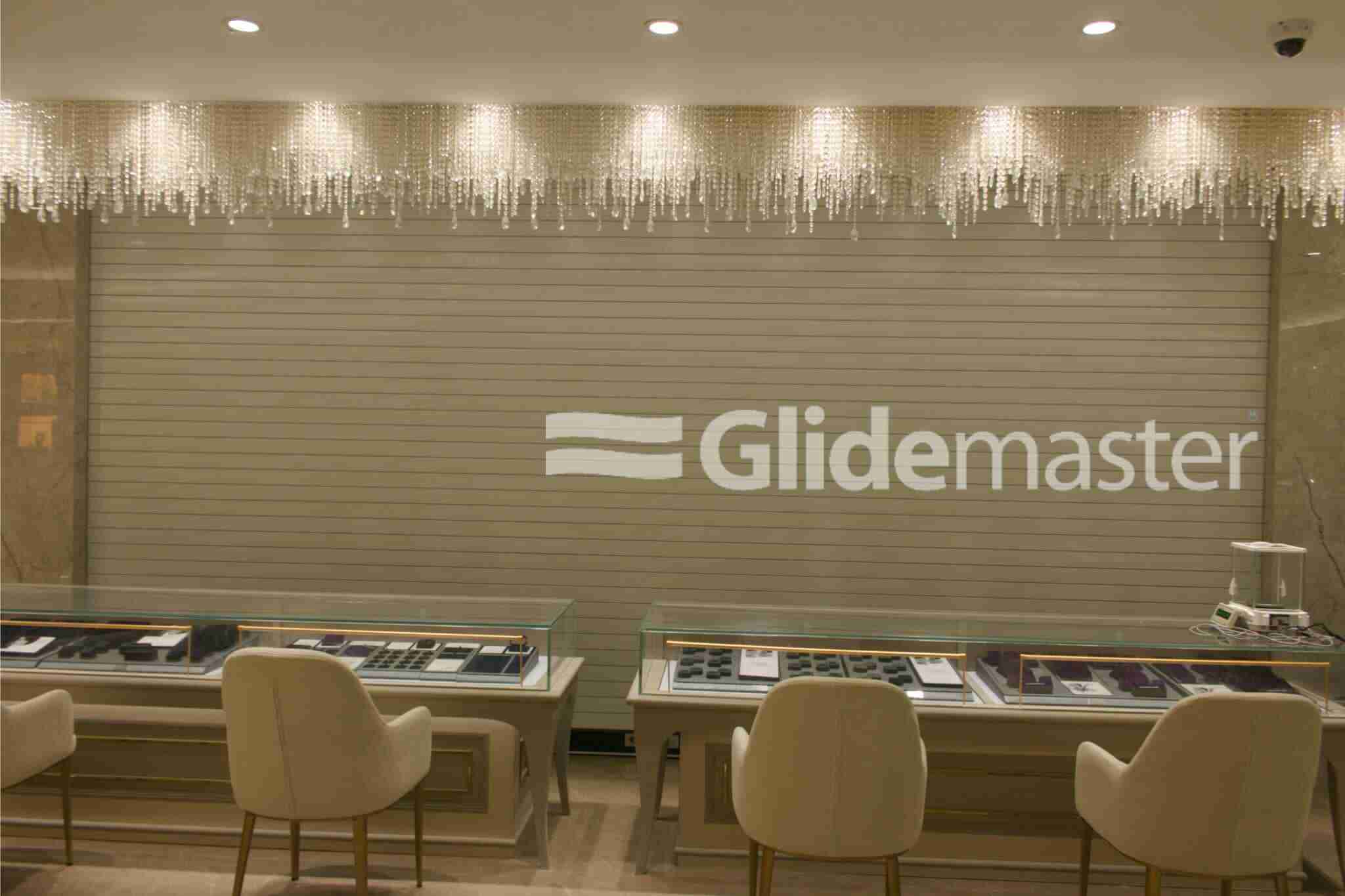 Which One Is Better Sectional Garage Shutter Or The Roll Up Garage Shutter?
When it comes to securing your garage, choosing the right type of shutter is crucial. With so many options available, it can be overwhelming to decide which one fits your needs and budget. In this article, we'll compare two popular choices: sectional garage shutters and roll-up garage shutters. We'll take a look at their advantages and disadvantages to help you make an informed decision on which one is better for you!
What Are Sectional Garage Shutters?
Sectional garage shutters, also known as panel garage shutters, are the most common and often considered the "standard" garage door style. Horizontal panels, often 21 to 24 inches in width, are placed on top of one another and hinged together to form the door. When the garage shutter is fully open, it rests in a horizontal position because the horizontal panels and hinges allow the door to "bend" as it moves along the tracking system on either side. Torsion springs and cables on a sectional garage shutter balance the door's weight so it can be opened and closed effortlessly. The
sectional garage shutters
can be automated with the help of electric garage shutter openers.
Also Read:
Reasons Why You Should Buy An Automatic Garage Door For Your Home
What Are Roll-Up Garage Shutters?
In contrast to the panel garage shutter described above, roll-up shutters move vertically and are stored in a housing, canister, or roll above the entrance. The individual slats of a roll-up garage shutter are between 1.5" and 3" in height, and they are linked so that the shutters can roll up into a coil and down into a door curtain when closed. However, unlike the sectional garage shutter, which requires cables, hinges, and rollers to function,
roll-up garage shutters
can be operated manually by pushing up or pulling down on a tubular spring system or with a hand crank. In addition, electric motors can be installed in roll-up shutters to make them open automatically.
Roll-Up Garage Shutter Vs. Sectional Garage Shutter
Design
One of the most crucial factors is finding a garage shutter that you like and that complements the style of your home. Roll-up garage shutters share a common design style but come in a wide variety of colours and materials. In addition to a vast colour selection, sectional garage shutters also offer a plethora of panel design options, such as wood veneers, window placement, and more. A sectional shutter can be the best option if you want one of these characteristics or want something with greater visual appeal than standard roll up garage shutters.
Cost
Whether you're shopping for a Roll up shutter or a sectional shutter, it's always better to prioritize value for money (whether or not the quality justifies the price) over pricing. Roll up shutters are less expensive up front, but the curtain design might make maintenance difficult down the road. Although the initial investment in a sectional shutter is more, the shutter's design results in lower maintenance costs over time. The decision comes down to whether you'd rather save money in the short term (roll up shutters) or the long term (sectional shutters).
Space
Roll up shutters and sectional shutters don't require a lot of clearance, but their installation locations might have a significant effect on the surrounding area. While sectional shutters are typically installed on the ceiling or roof, roll up shutters can be used in any location. Sectional shutters are an excellent choice if your garage is spacious. But if your garage is on the tiny side, you can make better use of the available space by installing a roll up shutter on the wall. Since they require more headroom, sectional shutters can't be fitted in garages with low ceilings or limited space. Before falling in love with garage shutters, it's a good idea to take stock of the other features of your ceiling, such as sprinklers, lighting, vents, and shelving.
Security
Because of their flat designs and absence of leverage points, both types of garage shutters are relatively secure. Roll up shutters, on the other hand, can be made with a double skin or layer for added security. In addition, roll up shutters are less likely to break because there are fewer moving parts. All decent shutters have locks, but if you're particularly paranoid, you may have additional features for both roll up and sectional shutters.
Conclusion
After considering both the sectional garage shutter and the roll-up shutter, it's clear that each has its advantages and disadvantages. Roll-up garage shutters would be the ideal solution if your budget is low and ease of installation is one of your main concerns. It also provides great security for your building, and they tend to be less expensive than other shutters. Ultimately, it all depends on what matters most when choosing between these two options. Weighing up the pros and cons of each type of shutter according to your specific needs and preferences before making any final decisions will ensure that you choose the right one for yourself.
Also read:
Top 10 Reasons To Install Automatic Rolling Shutters
Glidemaster Impex India stands out as a trusted
automatic shutter manufacturer in South India
, providing high-quality products in both sectional and roll-up shutters. With their expertise and commitment to customer satisfaction, they can guide individuals and businesses in making the right choice based on their specific requirements. Investing in a reliable and well-designed shutter from
Glidemaster Impex India
ensures long-term value and peace of mind.