Which Automatic Roller Shutter Is Right For Your Shop Front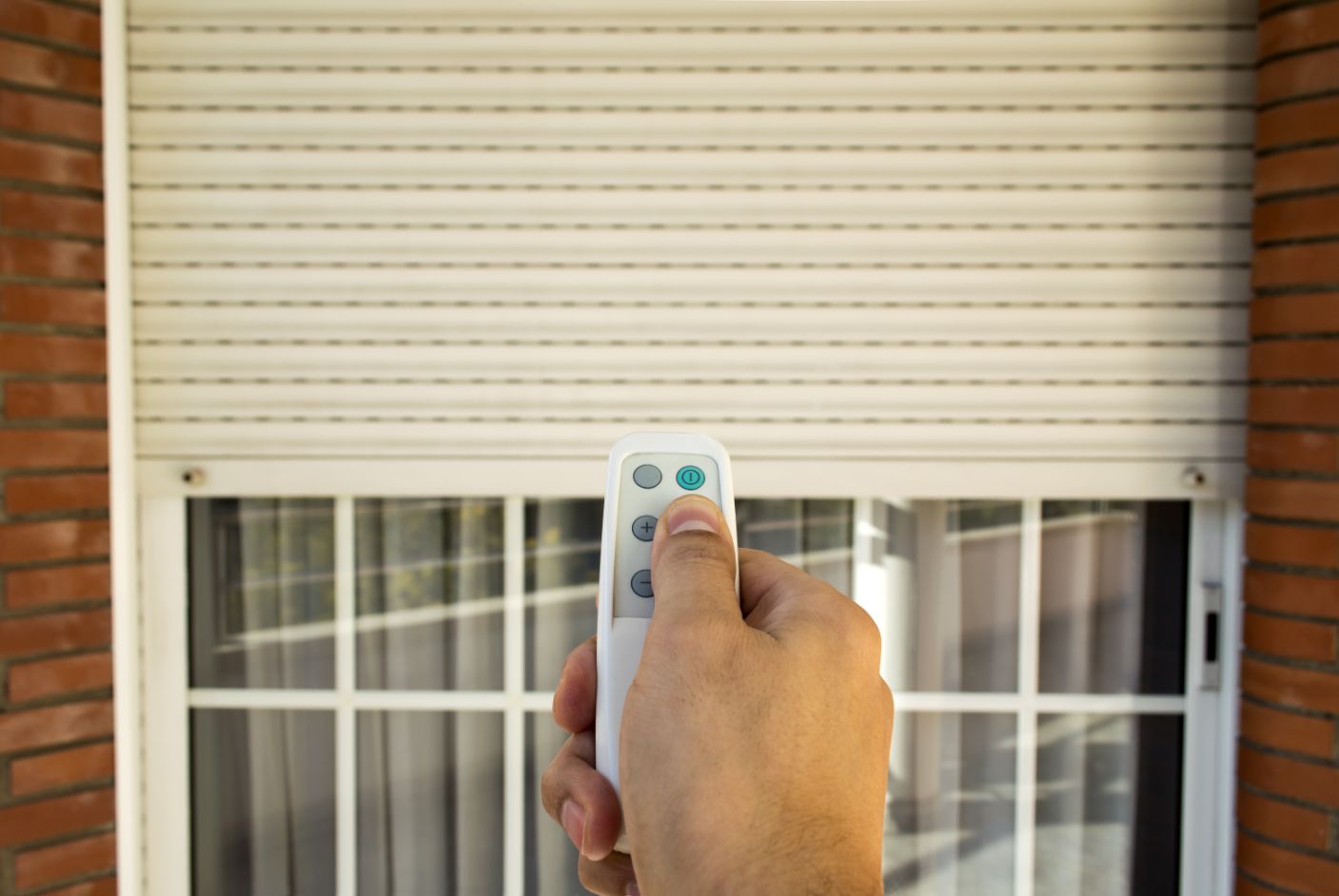 Which Automatic Roller Shutter Is Right For Your Shop Front
Automatic rolling shutters are quickly replacing traditional shutters. The arrival of popular manufacturers and their reputed identity has turned the transition much faster. The customers can get custom-tailored motorized rolling shutters that will add to the appeal of the shop. At the same time, providing easy and convenient operation. The most common materials considered for shutters are Polycarbonate and Aluminium.
Polycarbonate Motorized Rolling Shutters
Durable and strong, yet lightweight, rolling shutters are normally what a client looks for. Sturdy polycarbonate material has gained wide popularity in a quick time. The main aspects that make Polycarbonate automatic rolling shutters more preferable are:
Longevity – The material is extremely durable.
Strength – It is lightweight, however strong.
Non-corrosive – The special material doesn't have any corrosive metal components. The non-corrosive factor makes it usable at any location, including the areas with saline atmosphere and tropical climatic conditions.
Aesthetics – The aesthetic appeal of polycarbonate is higher than any other material.
Maintenance-friendly – It doesn't require much preventive or corrective maintenance.
Energy-efficient – The shutters are lightweight and don't need much electrical energy to hoist or lower.
Aluminium Rolling Shutters
Aluminium is another common material used for roller shutters. The sturdy shutters offer high security and effective resistance during adverse weather scenarios. The visual barrier provided by the aluminium shutters enhances the safety of the industrial space and commercial enclave.
The Types of Rolling Shutters Available for Shops
We are highlighting the common types of rolling shutter available for shops. You can select the right one depending on varying considerations. We request you to consult our professional team in case you want expert guidance in finalizing the right automatic rolling shutter for your shop.
Heavy Duty Shutters
Heavy-duty shutters are highly recommended for shops that require high security. The shutters are made of heavy material and can be integrated with advanced burglary prevention systems. Choose this type of shutter if you want an automatic rolling shutter for your jewellery, warehouses containing costly goods, industrial units that necessitate exceptional security measures. The paramount aspects that are offered by heavy-duty shutters are:
The automatic rolling shutter that can be operated easily

Durability

Longevity

Security

Resistant to external forces
Wider Span Shutters
Numerous clients search for shutters with a wider span than normal. Earlier they had to agree for low-quality shutters with the increase in span. The arrival of quality-proven wide span shutters has changed the scenario. Now you can get automatic rolling shutters with a span of up to 14 m. This is a much higher span than a normal industrial shutter. We promise the following:
Automatic rolling shutter with a span up to 14m, for you to choose from

Outstanding longevity

Reliable services

Shutters ideal for shopping malls, commercial spaces and other industrial establishments
Continuous Duty Shutters
Your shop or any other area that requires repeated opening and closing will need this type of shutter. Continuous duty shutter will work efficiently even after countless repeated usage. The special materials used are resistant to wear and tear due to frequent operations. Continuous duty automatic shutters are ideal for installation in gateways, and warehouses that need a repeated operation.
Automatic rolling shutter with special materials to withstand wear and tear due to repeated operation

Reliability

Choose the colour you want

Maintenance-friendly
Automatic Polycarbonate Shutters
Automatic rolling shutters made of polycarbonate material are strong, durable, and appealing. The lightweight and
maintenance-friendly shutters offer better energy efficiency as well. The unique feature of the shutters are:
Sturdy material

High durability

Transparent

Low maintenance requirements

Energy efficient

Excellent security aspects
Ornamental/ Classic Grill Shutters
Our exclusively designed ornamental/ classic grill shutters will please the eyes with beautiful features. You can choose the right one for you from the range of designs offered. The premium-grade material used in making ornamental/ classic grill shutters provide outstanding life and premium styling, which is far ahead of the competitors.
Weather-resistant

Durable

Aesthetic appeal

Premium grade
Automatic Perforated Shutters
The automatic perforated shutters have a see-through feature without sacrificing the security requirements. It is suitable for both industrial and commercial areas, with the right kind of security and convenience offered. The exclusive factors that make automatic perforated shutters the right choice are:
Automatic rolling shutters can be used to regulate the availability of natural light as well

Sleek and reflective design features

Durability
Automatic Glass Sectional Shutters
The automatic glass sectional shutters can be customized depending on your needs. The shutters made of high-class glass material provide a clear view of the interior. Discuss your requirement with us to design the one for you.
Adding comfort by reducing the heat loss

Elegantly designed by our expert team

Aesthetic appeal
Glidemaster for Automatic Rolling Shutters
Reach out to us for installing reliable, quality-proven and aesthetically pleasing
automatic rolling shutters
for your premises. We have a long and untainted legacy in the field to provide you with shutters of exceptional quality. Contact us now.