Reasons Why Automatic Gates are Better than Manual gates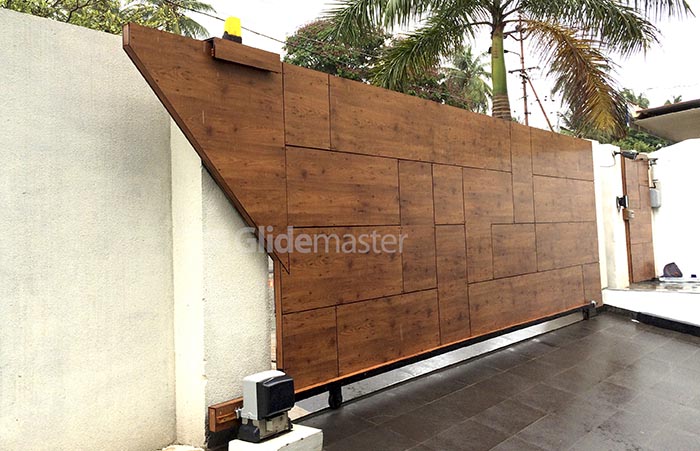 Reasons Why Automatic Gates are Better than Manual gates
One of the most important investments a building owner can make to ensure the safety of the building's premises and its occupants is a set of gates. Manual gates were the norm for a long time because they were the only options available. But now we have automated gates that have been introduced and are making quite some noise at the forefront, and their demand is on the rise. There are many households still contemplating whether to stick with the need for automatic gates or to go along with the already established norms of traditional manual gates. Glidemaster Impex India provides a wide range of automatic gates. They also customize gates according to your needs. If you are looking for automatic gates for your home, call us at 9847239777.  The goal of this blog is to inform you of the various benefits of automatic gates over manual gates.
1. Increased Safety
The primary objective of using gates is to provide the residents or occupants of the building with the highest level of safety. Automatic gates are available with a wide range of features and access points that can be used in various contexts. These contexts can be customized and manufactured according to your preferences. Some of the elite features that can be seen in automatic gates are their sensory capabilities, like the ability to detect when your vehicle is attached with some sensors that the automatic gate can recognize. Some gates could also detect and differentiate cars based on their light wavelengths. Automatic gates can also help you keep unwanted visitors at bay, thereby amplifying security to another level when compared to manual gates. Automatic gates also have a power provider on their own, which makes it easier to install security cameras. 
2. Privacy
Privacy is yet another feature that is ensured with the use of automatic gates. Manual gates provide some protection but are incapable of restricting access. Automatic gates guarantee that no unauthorized individuals are allowed inside the home's or building's premises. You can also have the option of setting up an intercom, which lets you talk to the visitor and help you decide whether they are important or not. In comparison to manual gate fixtures, there are other customized features that can help guarantee better privacy.
3. Aesthetic Value
Automatic gates can indeed add additional elements of class and elegance to a home or building. The gates are available in a variety of sophisticated designs and can be customized to match the overall theme of the home. It can also be brought up in your social circles and will help you stand out from the crowd. As it is a power grid in itself, decorative lighting can be added to it to make it more appealing and attractive, and it can be easily blended in with the rest of the home's style. 
4. Better safety for children and pets. 
Children and pets are known to wander off, and when you have a manual gate with as much as a latch attached to it, it becomes easier for them to push through and help them break free of the manual gate. This is always an issue to be anxious about, and it becomes impossible to let them be on their own terms in the courtyard space of the home. Installing automatic gates can help steer clear of this issue. As automatic gates can only work with the use of a specific sensory remote, it becomes difficult for children and, most importantly, pets to wander out of their gates of their own accord. You can be assured that the children and the pets do not go beyond the compound when you are watching. 
5. Property Value
If you are going ahead and keeping your home for sale or your building in the real estate, then your property is bound to gain many more offers than you expect. The automatic gates are bound to give you a very aesthetically pleasing outlook and will also give you a prestigious look, which is definitely a standout feature compared to other homes in the market that have only a manual gate to offer. It can also help you bargain for a higher price, and the chances are that you will be able to make a quicker sale of your property. If sale is not on your mind, automated gates can help guarantee functionality that will not change in the long run.
6. Convenience
You are coming back from a party and are too tired to get out and open the gates, but you have to, as there is no other option. It will never be a cause for concern if you install an automatic gate. Even in times of a heavy downpour, if you have automated gates in place, it makes it easier to not get wet by running outside to open the gate. Instead, a click of a button can help open and close the gates. This is one of the best features that manual gates can't offer. 
Switching to automatic gates is indeed a very effective option. When compared to a manual gate, it can be a more expensive option, but the features it can provide more than make up for the cost in the long run. Make sure to get hold of the best automatic gate manufacturers like
Glidemaster
to ensure that you are getting your money's worth. 
Reach out to us
to the get the best automatic gates in India.